Mustaali Carbaidwala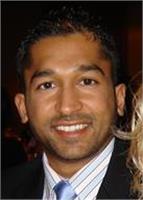 I was part of the fall 2011 session in Bloomington, IL. I responded to a radio ad and was interested in eliminating some bad eating and exercising habits. Making that call was probably the most important decision I've made in my life. I completed the 10-week challenge with perfect attendance, lost 15 pounds, completed 100 push-ups during the final test (the record at that time) and most importantly obtained the knowledge of living a healthy life.
Now I look to bring that same life-changing experience to the state I call home, Texas.
Mustaali Carbaidwala is currently not instructing any classes.